Berlin Buzzwords 2013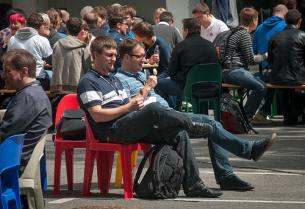 We're glad to finally announce this years edition of Berlin Buzzwords!
The date will be June 3rd & 4th!
We have great news for this year: we found a new location with lots of space for all of you: KulturBrauerei in the middle of Berlin.
From today on, you can buy your Berlin Buzzwords Ticket for this year.
As well our call 4 submission has started! If you want to submit a talk for Berlin Buzzwords, please check here.
We're alredy looking forward to seeing all of you in June in Berlin!
Last year's Buzzwords was a great succes. Take a look at what attendees of the Berlin Buzzwords 2012 had to say about the event: