Clinton Gormley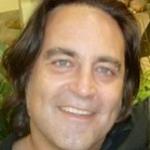 Personal information
First name

Clinton

Last name

Gormley

Organization

Elasticsearch.com

Twitter

Interests

Prior speaking experience

I've given talks at the previous three European Perl conferences about Elasticsearch.

About the speaker

Clinton is a South African doctor turned programmer who now lives in Barcelona and works for Elasticsearch.com. He was the first user of Elasticsearch and is the author of ElasticSearch.pm, the official Perl API and other Perl modules for Elasticsearch.
History
Member for

7 years 22 weeks
Session
Session