Gary Dusbabek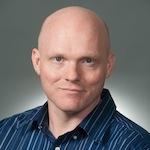 Personal information
First name

Gary

Last name

Dusbabek

Organization

Rackspace

Website / Blog

Twitter

Interests

Prior speaking experience

O'Reilly Strata (Santa Clara and New York), SXSW and other technical and academic conferences.

About the speaker

An Apache Cassandra committer and PMC member, Gary Dusbabek is a life-long programmer specializing in distributed systems. His past experience includes working with large-scale text and image indexes in the newspaper industry and high-volume advertisement booking software. Recent work at Rackspace includes working on Cassandra full-time and being a founding member of the Cloud Monitoring team. Gary current works on the Rackspace Service Registry.
History
Member for

7 years 25 weeks
Session
Session