Zeno Gantner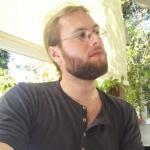 Personal information
First name

Zeno

Last name

Gantner

Organization

Nokia

Website / Blog

Twitter

Interests

Machine learning, collaborative filtering, recommendation, information retrieval, software engineering, Java, Python, Perl, Mono, C#, Lucene, search, data mining, algorithms

Prior speaking experience

Berlin Recommender-Stammtisch

Recommender System Challenge Workshop 2012, Dublin

KDD Cup Workshop 2011, San Diego

IEEE Conference on Data Mining 2010, Sydney

About the speaker

Zeno Gantner is the main author of the MyMediaLite recommender system package. While working on his PhD, he was leader of the workpackage "Recommender Algorithm Development" in the European research project "Dynamic Personalization of Multimedia" (MyMedia), with partners like BBC, British Telecom, and Microsoft.

In 2012 he moved to Berlin to co-found the Berlin Recommender-Stammtisch and to work at Nokia on HERE Maps search and places discovery.
History
Member for

7 years 23 weeks
Session
Session